Euro counting and authentication

solutions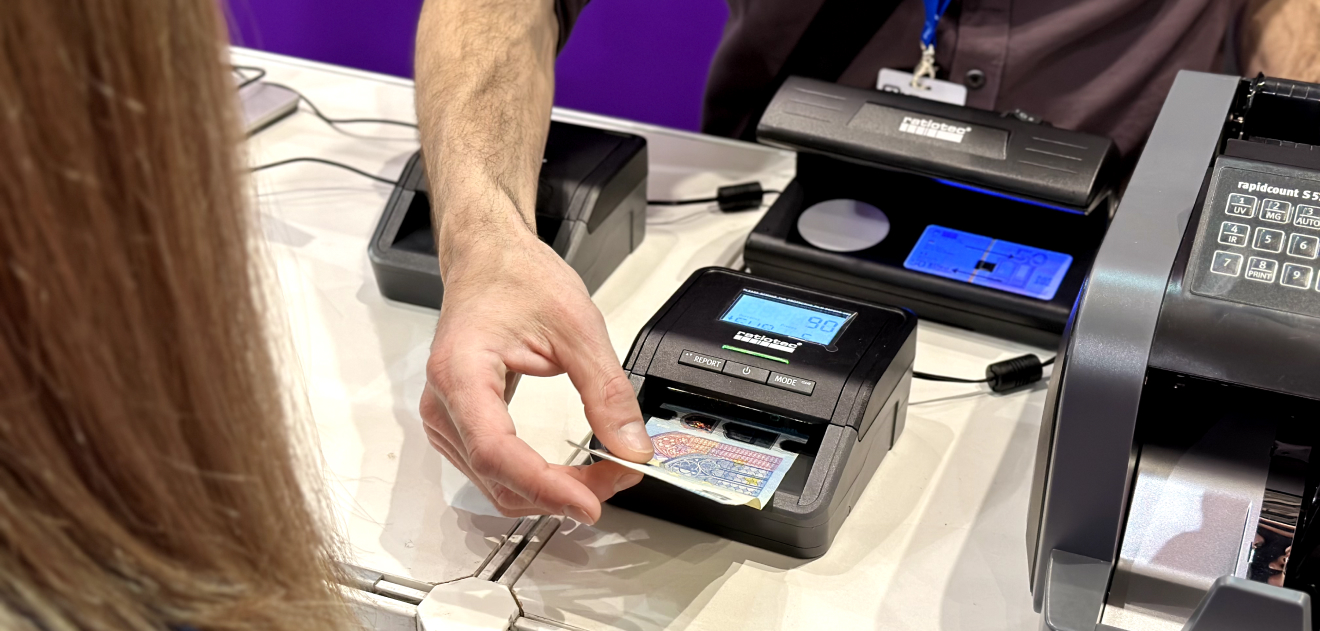 Euro –

official currency
Are your waiters managing working with euros daily?
Working with euros
350,000 counterfeit banknotes were withdrawn in 2021. Do your staff know how to recognize them?
350,000 counterfeit banknotes
How long does it take you to close a shift with 7.5345 more coins than before?
7,5345 more coins
Of course, the introduction of a SinglePOS terminal at your venue and encouraging your guests to pay by card will remove cash payment issues. With reliable equipment, you'll be ready to face all the challenges brought on by the euro. Take a look at the products we have singled out as recommended equipment for easier processing of cash payments, and get in touch with our office or your dedicated distributor.
Contact us
Banknote counter and detector
Quickly check the authenticity of banknotes (<0.5 sec).
A real banknote passes through the device with a green light.
Counterfeit banknotes are expelled from the device a sound and a red light signal.
Counts authentic banknotes, determining not only their number, but also their total value.
Price: €129.00 (971.95 HRK)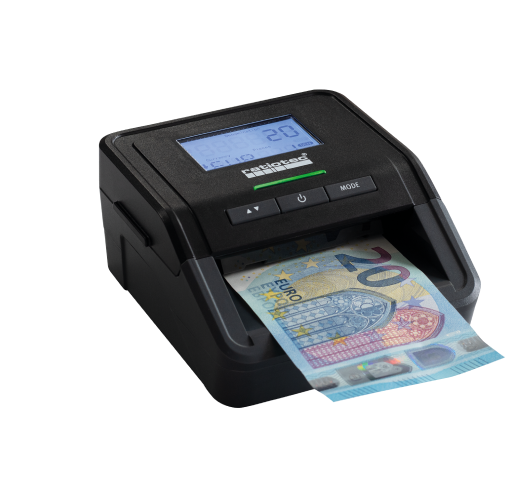 Coin counter and sorter
Count and sort coins in a single device.
Process 200 coins in just one minute!
The screen shows the total counted number of coins, even when coins are inserted multiple times in a single session.
When used with our optional plastic tubes, the coins are neatly sorted for carrying in a specialised wallet.
Price: €229.00 (1725.40 HRK)